About the Hannaton Educational Center
The Hannaton Educational Center is a center of pluralistic Jewish learning and leadership for young Israelis and international Rabbinical students, and hosts educators, families, synagogue communities, and others. The Center offers a pluralistic, diverse approach to Jewish learning and living, utilizing experiential education, interfaith initiatives, and social activism rooted in a strong connection to the land of Israel and specifically to the Galil. Program participants are given an educational foundation in Judaism, democracy, and humanism in order to strengthen their Jewish identities and train them to become leaders in their communities. The immersive community framework provides a welcoming atmosphere for the thousands of young Israelis, Jewish people from around the world, educators, soldiers and other professionals who participate in our programs every year.
Our aim is to create a state that is Jewish and democratic, while at the same time strengthening our basic principles of humanism and egalitarianism so we can ALL feel a shared story and sense of responsibility. We welcome diversity - both political and religious - and embrace people from all beliefs, backgrounds, gender, or sexual preference.
We fulfill our aim by educating, engaging with, and nourishing future Jewish leaders so they will one day serve as a driving force for change. Our connection to the region is inseparable, as is our goal of developing the Galil, stemming from the understanding that the region is vital for the future of Israel.
Leadership Development Program
Our program reinforces Jewish values in order to build meaningful bridges within Israeli society and with Jewish communities abroad. Each year around seven hundred participants take part in our programs, each of whom, becomes an agent of change in their home communities.
Pre-army preparatory academy - Mechina
Hannaton offers the only truly diverse Mechina (ten-month pre-army preparatory academy) for participants from all sectors of Israeli society including 'youth at risk' and youth with special needs. Participants gain knowledge, skills and experience essential to leadership, based on Hannaton's foundations of Judaism, democracy, love of the land of Israel, and humanism. Focused on post high school Israeli youth in the pivotal year prior to taking decisions about IDF service, higher education and career options, the Mechina provides an invaluable ethical, emotional and physical preparation for future Israeli and Jewish leaders.
2nd year Pre-army preparatory academy
Half year program for mechina graduates who wish to continue their personal Jewish development and gain important skills as social changemakers by deferring their IDF service by an additional 6 months. The Shana Bet program includes intensive textual study, work with social change organizations and independent research projects.  Through their investment in these three areas, these energetic and engaged young Israelis gain a deeper sense of self and a long-term commitment to the values of Judaism, Humanism and Zionism. Shana Bet also provides participants with ongoing opportunities for close interaction with the Hannaton kibbutz, from which they gain first-hand knowledge and experience of living inside a diverse, pluralistic community.
Young Leadership Alumni Program
The YLP is a graduate level multi-month leadership training program which includes field experience. The program is intended to identify and empower young leaders who are have just finished their IDF service and before they make critical personal and professional decisions. The intentional diversity of the program—designed to bring together developing leaders from a variety of religious and political views—serves as a core approach to the broadening of horizons and participation in the shaping of a diverse and unified Israeli society.
NOAM Garin Nachal
As host of the annual leadership program for Noar Masorti, the youth movement of the Israel Masorti/Conservative Movement, we offer NOAM's top leadership group a ten-week intensive experience at Hannaton at the conclusion of their pre-army year of service. In cooperation with the Masorti Movement, the NOAM leadership program on Hannaton combines textual studies with advanced leadership training, as well as volunteering opportunities in local communities and institutions. During and following their army service, these participants continue to work as counselors in NOAM branches around the country, educating and guiding the next generation of Masorti youth.
Advanced Institute for Jewish Leadership
Israel based leadership training program for Rabbis, Rabbinical students, army officers, politicians, and lay leaders, both Jewish and Arab. The AIJL is a unique leadership program focused on those who have already "stepped up" to lead and want to become more accomplished leaders. With a concentration on practical leadership training, the Institute focuses on Judaism— through textual learning and experiences, history and culture combined with experiential learning through touring, visits to communities and interaction with the full diversity of the people and ideas of the Land of Israel and specifically of the Galil.
Shared Society
The Galilee region is characterized by a variety of populations living side by side: Jews - secular and religious, Arabs - Christians and Muslims, secular and religious, and a wide variety of other groups and minorities. Thanks to the diversity of the population, the Galilee region is a space with tremendous potential for conflict and friction on the one hand, but also for creating connections and bringing hearts together between the different groups living in Israel. Over the past decade the Hannaton Educational Center has been heavily involved in building connections, trust and professional expertise in order to promote a genuine Shared Society in the region for the long term. Together with regional partners we have developed the following four initiatives: 1. The Regional Interfaith Council, 2. The Neighbors Talking Initiative – Building Bridges in a Time of Crisis, 3. The Conversation Tent, 4. "Shared Spaces in the Lower Galilee."
Encounters and learning on the Israel Trail
A trek along the Israel Trail (Shvil Yisrael), in memory of Sergeant Avi Ofner z"l, which connects all sectors of the population and aims to create a meeting place and discourse for critical issues in Israeli society from a pluralistic perspective. The experience enables participants to learn, listen, express, inspire and engage with 'the other'. The journey lasts sixty days and includes a tailor-made educational program involving daily study, meeting with academics, educators, rabbis, public leaders and social activists. The journey includes visits to landmarks in localities and places outside the route itself and events are held according to the Hebrew calendar. The journey also includes volunteering days with special-needs populations.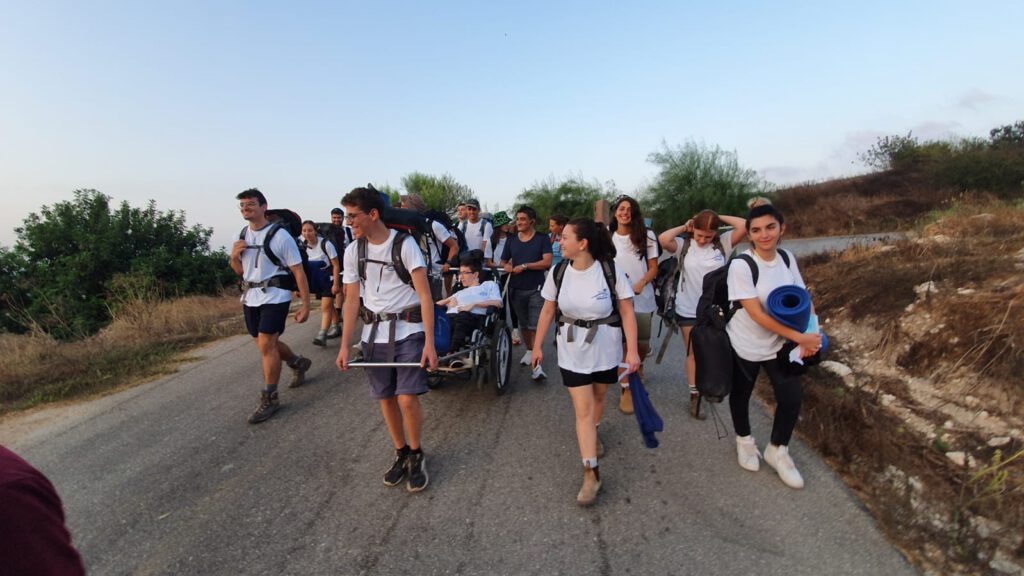 Many thanks to all our partners and supporters.
This year, more than ever, your support allows us to continue the work required to strengthen the existence of the Jewish and democratic State of Israel.
The Lone Soldier Program and Housing
Each year, about 400 young people, Jews and Israelis between the ages of 18 and 23 choose to return or settle in Israel as part of "Garin Tzabar" in order to serve in the IDF. The challenges in finding a home in Israel are not only related to finding a physical home, but also to emotional, communal and spiritual needs. The young people who volunteer for the IDF need a place that allows them both preparation for the army and preparation for life in Israel, a place where to feel at home, that accepts and represents you as an Israeli and a Jew.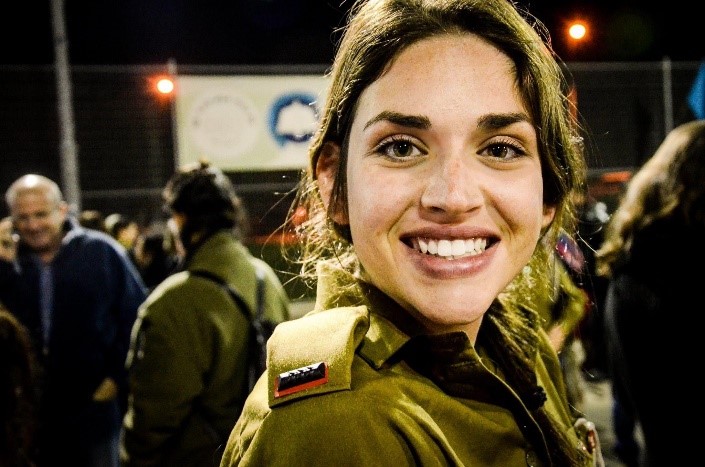 Until now, new participants to Garin Tzabar could only choose between accommodation at an Orthodox or secular kibbutz. This choice does not represent Diaspora Jewry nor Israeli society and makes it difficult for many of the lone soldiers to find a home where they can express both their Jewish and Israeli identity. Therefore, we have decided to build a unique home in the spirit of Hannaton Educational Center, which will allow young Jews to move to a kibbutz that has embraced a pluralistic Jewish life, allowing each young person to exercise their Judaism according to their background and values.
The lone soldiers will be also benefit from the supportive community, which includes integration into the activities of the Mechina, adoptive families who maintain a lifestyle similar to them, and continued connection after IDF service through the alumni unit of Hannaton Educational Center. The project is a collaboration with the World Scouts Union and the Kibbutz Movement.
Rabbi Yoav Ende, founder and CEO:
"The State of Israel has over the years forced Jews to define themselves only as either an "Orthodox" or "secular" Jew, as if there were no other way to practice Judaism. It is totally unacceptable that this approach is still dominating the scene for diaspora Jews, and particularly those enrolling in Tzabar. Other Jewish denominations, Conservative being one of them, have been ignored and marginalized.  With the establishment of the new Hannaton home for Lone Soldiers, we are addressing this unjust situation. We are setting up the first and only pluralistic Tzabar home that is open to diverse types of traditional and egalitarian Judaism, which can suit Lone Soldiers who want to experience Jewish and Israeli life."
Many thanks to all our partners and supporters.
This year, more than ever, your support allows us to continue the work required to strengthen the existence of the Jewish and democratic State of Israel.
Israel training seminar for North American Rabbinical students
Young Jewish leadership in North America faces great obstacles. On the one hand, there are major challenges at home with Jewish identity, assimilation, teaching and creating Jewish communities, and, on the other hand, there are the external challenges of antisemitism and BDS. The relationship with Israel is also often challenging due to the State of Israel's handling of matters of religion and state and the recognition of different streams of Judaism. These combined issues threaten to distance younger Jewish people's connections to the Land of Israel. All of this creates a challenging and complex situation and often there is embarrassment and an inability to talk about and connect to Israel, and even occasionally young Jewish leadership which renounces Israel and the Zionist idea.
The Hannaton Educational Center excels in educating young Jewish leaders to be able to understand and embrace complexity, and to build Zionist identity which can critique differing opinions.
The Israel training seminar empowers North American Rabbinical students and congregational Rabbis to become familiar with contemporary Israeli society. The program provides intensive, experiential, residential programming for all Rabbinical study programs in Israel. Participants benefit from the unique experience and location of Hannaton in the Galil.
Together with Israeli students and in the heart of the Galil, participants undergo in-depth study, tours and meetings, and grapple with the questions and challenges of contemporary Zionism. A joint conversation is created which establishes a common Zionist concept for the Israeli and North American leaders in order to find common ground and become stronger together.
Through the prism of Jewish textual learning and encounters with the varied population of the Galil, participants better understand the current reality of life in Israel and become better equipped to teach and facilitate conversations within their home communities.
An integral element of the program is the opportunity for interactions with participants of the Hannaton Mechina and other concurrent residential programs.
Many thanks to all our partners and supporters.
This year, more than ever, your support allows us to continue the work required to strengthen the existence of the Jewish and democratic State of Israel.